Upcoming Events
May 13 @ 7:00 pm

-

8:30 pm
Kitty's Blog
Receive frequent updates by subscribing to Kitty's blog!
December 16, 2016

Johnnette Benkovic has Adrienne Price and me as guests on Women of Grace, singing our favorite Christmas hymns.  Reruns nightly at 10:30 pm Central time. Join us!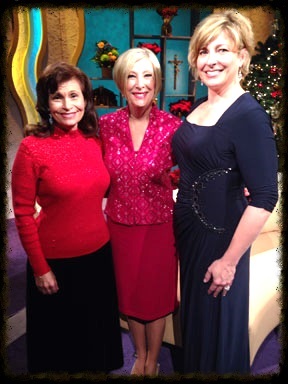 December 14, 2016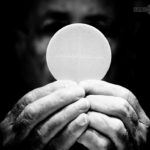 I had the strangest dream last night. I had been invited to sing at a Catholic church, where the whole parish was enthusiastic and welcoming. But when it was time to go to Communion, rather than being given the consecrated, living host, I was given a small, beautiful icon of Mary holding the child Jesus--and it was made out of white chocolate! Another one was given to my daughter. It was beautiful to look at and tasted delicious--but it was not the living sacrifice of the Mass. And on the flip side of the paper it came with a price: $11. The pastor had decided that they would charge people for the "Eucharist" as a way to support the parish, and everyone seemed happy to go along.
John 6 immediately came to mind: "Jesus said to them, 'Amen, amen, I say to you, unless you eat the flesh of the Son of Man and drink his blood, you do not have life within you. Whoever eats my flesh and drinks my blood has eternal life, and I will raise him on the last day. For my flesh is true food, and my blood is true drink. Whoever eats my flesh and drinks my blood remains in me and I in him. Just as the living Father sent me and I have life because of the Father, so also the one who feeds on me will have life because of me. This is the bread that came down from heaven. Unlike your ancestors who ate and still died, whoever eats this bread will live forever.'"
My take-aways:
1) I'm hungry for God, not for chocolate;
2) We are called to come to the table "without cost;"
3) The Holy Eucharist is not a treat, a symbolic wafer, or a gimmick. It is the living body, blood, soul and divinity of Jesus Christ, in whom I find eternal life. Hallelujah!
December 8, 2016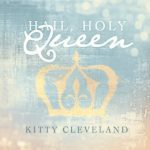 December 8, 2016. Thanks for your feedback on my new CD cover, friends. I took it all into consideration, made some tweaks, and am thrilled to announce that Hail, Holy Queen is now available for purchase! Just go to the Music section of this website.  For a special animated 3-D glimpse of the new CD,  click here.  And after you have look and a listen, please enter your comments below (if it will make me feel good).
P.S. I'll extend my concert special to you online since I'm not having a Christmas concert this year: Any 10 CDs for $100, and FREE shipping! But...you need to send the money through Pay Pal (friends and family) to orders@kittycleveland.com for that deal.  Just put your address and the number of CDs in the memo.  Thanks!


Page 3 of 16