Kitty's Blog
Receive frequent updates by subscribing to Kitty's blog!
November 19, 2007

Be Bot Afraid won the 2007 "Album of the Year (Devotional)" award.  I received the award right before I sang "Now You Come to Me," the song I wrote for Pope JP II the night that he died.  I dedicated the award and the song to my dad, my special intercessor in heaven, which explains the tears.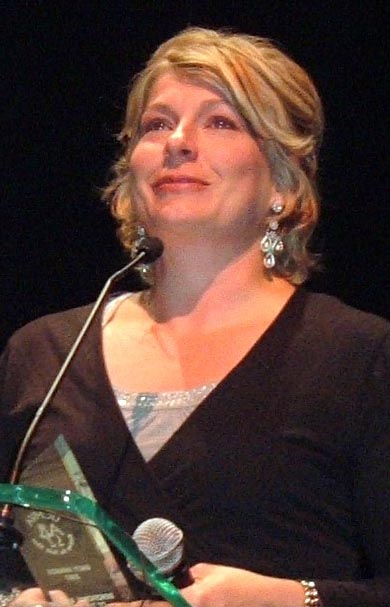 Pictured here with fellow New Orleanians Raymond Arroyo (pithy host of the awards ceremony), and artist Kara Klein: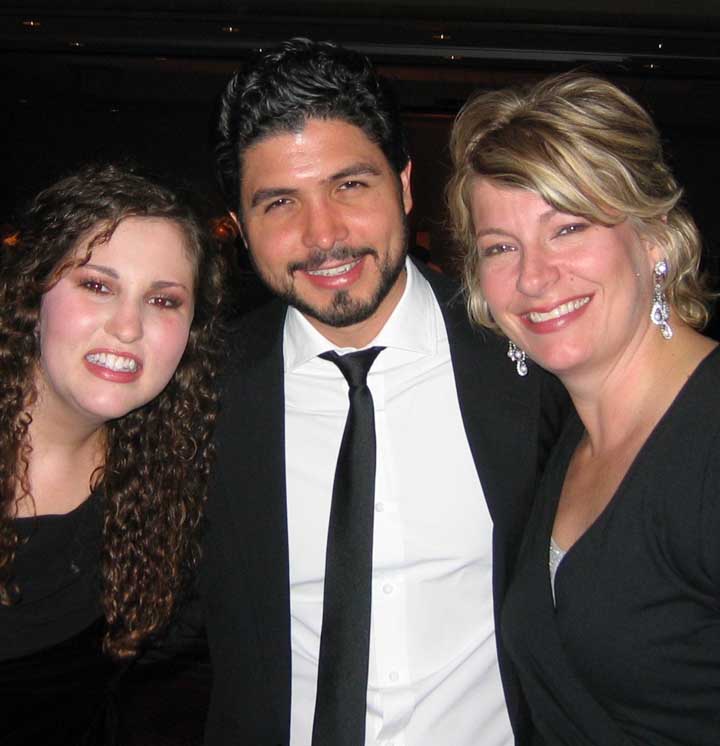 Pictured below with Kara and Alejandro Monteverde, writer and director of the movie Bella.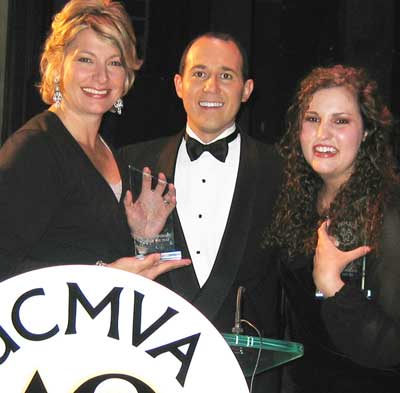 June 1, 2007

 WHY SCOTLAND?
A friend of mine from my Junior Year Abroad at the University of Edinburgh has invited me to her wedding in October, and I was thinking how magical the acoustics would be in one of those 13th century cathedrals.  Since the latest terrorist attacks, this trip is also shaping up to be a "Be Not Afraid" concert tour. We are still in the very early planning stages, but I ask you to keep this in your prayers.
The songs will be primarily the sacred Latin treasures that so many of you have asked for, including the English translations in the liner notes.  It will also include parts of the Latin Mass with translations in keeping with Pope Benedict XVI's desire that this treasure not be lost.
No matter what you may think about using Latin versus the local vernacular (I have no strong opinion either way), it sure would be neat to be able to pray the Mass in the same language as the natives no matter where you are in the world!
SONG LIST
Here is what we're considering so far:
A few different Latin Masses
Veni Creator Spiritus
O Sanctissima
Salve Regina
Tantum Ergo
Panis Angelicus
Ave Maria
Pater Nostra
Adoro Te Devote
Regina Coeli
Ave Verum Corpus
Pange Lingua Gloriosi
Parce Domine
Ubi Caritas
Attende Domine
Jesu Dulcis Memoria
Ave Maria
If there are any other songs you'd like to hear, I'd love to
hear your ideas
!  Also, these songs will be available for your personal dedications (as we did with the last CD in the liner notes).  Not only does this provide an essential part of the funding necessary to record these projects, it makes a beautiful and lasting memorial or gift to someone you love.  Please
email me
if you'd like more information about sponsoring a song on this new CD.
UPDATE:  I'm happy to report that this CD is now available for sale!  Please check out the music store for sound clips and purchasing.
March 11, 2007

In addition to having phenomenal talent and sincere humility, she says on the AI website bio that her personal goals are "to represent Christ well and to do everything 150%." What a gal! And what a special addition she makes to the new CD. She is also joined by some other wonderfully talented gospel singers, who truly took the songs ("Eye of the Storm", "Now You Come to Me", and "God Will Provide") to a whole new level. "Bravo!" to Jason Eskridge and Missi Hale.
I saw an interview with Melinda in which she says that she had no discernable talents as a child, and that she was completely tone deaf. She tried gymnastics, but that was a disaster (one thing she and I have in common). And then in the seventh grade she decided to ask God to give her the gift of singing (that was the same year that it all started for me, as well). He certainly answered her prayer!

Page 16 of 18