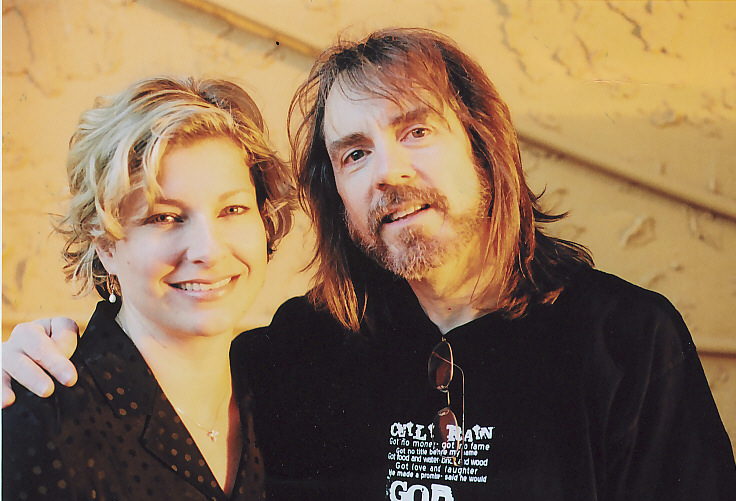 While we were exiled in Beaumont, TX after Hurricane Katrina, I spent a lot of time in an adoration chapel that was close by.  I spent hours in prayer trying to make sense of what had happened to my beloved home town of New Orleans, and out of that prayer came the words and melody for the song "Eye of the Storm."
The soulful ballad was a real gift, and I sent it to the brilliant Bob Halligan (pictured at left, www.CeiliRain.com) for his songwriting input.  In the meantime, his new single "Kneeling" took off on the Christian charts, and I couldn't get a copy of the finished music from him before I left for Nashville to start recording the new CD (Be Not Afraid).  Needless to say, I was anxious to get my hands on the it before I headed back home.
In the "God never sleeps" file, I arrived in Nashville to work with producer Joe Hand–only to find that Bob, who lives in New York, was also working in the studio that day!  What an unexpected blessing.  We added a bridge and gospel chorus, which makes the song even more special.  What a joy it was to sing and harmonize with him!
"Eye of the Storm" is on the Be Not Afraid CD, and the gospel choir will give you goosebumps!  In fact, one of them almost won American Idol a few months after the release (Melinda Doolittle came in 3rd place).