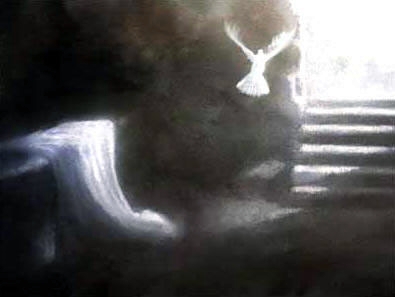 Happy Easter!  Alleluia!  "O death! When is your victory? O death! Where is your sting!'"
If you don't have plans for Divine Mercy Sunday, May 1st, I'll be back at St. Joseph Church on Tulane Ave. in New Orleans, LA.  This is also the day that John Paul II will be beatified!  Confessions start at 1 pm, Benediction and the rosary at 2 pm, the chaplet at 2:30 pm, and Mass at 3 pm.  And, of course, we'll do "In the Breaking of the Bread" at Communion–my favorite musical moment of the year.  If you're not familiar with this inspired song written by Michael Ward, click on the Blog link above.  You can watch a video someone put together to that song from The Miracle of Divine Mercy CD.
Finally, the SUMMER TOUR is taking shape quickly.  Are you in or near one of the following cities?  If so, please send us a note to see if we can work in a stop at your home parish!
LOUISIANA:  Baton Rouge, Lafayette, Opelousas, Lake Charles, Shreveport;
TEXAS:  Beaumont, Houston,  San Antonio, Austin, Dallas
MISSISSIPPI:  Jackson, Natchez, the Gulf Coast
GEORGIA:  Atlanta
TENNESSEE:  Memphis, Nashville