March 1, 2013

By the grace of God, I have been invited to sing at Mass and and help sing the chaplet of Divine Mercy on the afternoons of Saturday, April 6, and Divine Mercy Sunday, April 7, 2013,at the National Shrine of Divine Mercy in Stockbridge, MA.  I will also be sharing my Divine Mercy miracle story on Sunday morning, which my father also did many years ago.
I'm trembling a bit, as there will be between 20,000-25,000 people attending the Mass on Sunday, plus live coverage on EWTN.  All I can say is that I am not worthy, and God is good.
March 27, 2012


Will I be singing in your living room this summer?  Or perhaps in your parish church?
For the second year in a row my family and I are planning a summer "Be Not Afraid" concert tour.  Here's one of the letters I got after a concert last summer:
Kitty, We lost a son to the ravages of drug addiction and post-traumatic stress (from a terrorist bombing in Beruit). I knew he was in a better world but my dear wife has suffered these last two years as only a mother can. I SAW the healing begin last night in her eyes. I thank God for your healing ministry. Bless you.
Praise God!  What a privilege it is to share my music and stories with you.  There are many more beautiful testimonies you can read in our online guestbook.
We hope to start our 2012 Tour in the beginning of June.  Are you anywhere in Louisiana or eastern Texas? Would you like to work with us to have us come to your parish or even to your home? Perhaps you're in Mississippi, Alabama,  Florida, Georgia, Tennessee or North Carolina! The last week of June we will be in your area on our way to vacation in beautiful Brevard, NC.  We also have dates available the last two weeks of July.
No matter where you are in the U.S., we will make every effort to accomodate any request and budget (even NO budget if we can get enough people there)--but we only have a limited number of dates! I can offer your parish or group
• A reflection on true beauty for women,
• An evening of song and meditation during a Eucharistic holy hour, or
• Just share my stories and music.
I hope to see you this summer!  In the meantime, may this Lent be a time of spiritual renewal for you and this Easter a time of great joy.  Again, please send my sister an email so I can see you in person this summer!
Blessings,

October 19, 2011

September 10, 2011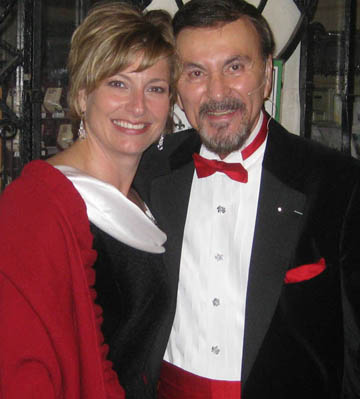 I've always been a fan of piano entertainer extraordinaire Ronnie Kole, so I was thrilled when he asked me to join him, once again, in performing at the St. Louis Cathedral in New Orleans.  We'll be kicking off "Christmas New Orleans Style!" which is a festive way to get into the holiday spirit.  John Perkins (lead singer of the Crewcuts, famous for "Earth Angel" and "Sh-boom") will also join us, as will Ronnie's trio.
The concert is free and open to the public. Tuesday, Dec. 6, 2011, 6 - 7 pm.
July 7, 2011

Dear Kitty,
I would like to praise the Lord for your gift and your music.  I want to share a miracle experience.
Our family took our 28 year old son, John, to a shrine in Wisconsin, Our Lady of Good Help,* where we prayed for healing for him because he has been afflicted for thirteen years by a very severe psychiatric condition.   For the past four years, he has been tormented daily by voices that have screamed at him and called him names and told him the neighbors wanted to hurt him.  No medicine or treatment has been able to silence the voices.
On Sunday, the Feast of Corpus Christi and the thirtieth anniversary weekend of Our Lady, Queen of Peace's apparitions in Medjugorje, we went to the shrine.  While we were there, just before 2:00 benediction, John lay down on a pew in the chapel.  Your music from the Sublime Chant CD was playing.  My husband, daughter and I went out to say a rosary on the grounds.  A few minutes later, John came out and said that he had been healed.  He said that he heard beautiful music and experienced a feeling of warmth flowing through his body and especially through his brain.  He knew he was being healed.
It is now three days later and the voices have been silenced.  He has not had racing thoughts or extreme anxieties.  He has your chant CD and plays it before he goes to sleep at night.
May God be praised for your gift and for your response to Him who called you into this ministry.
Marianne
*Note from Kitty:  Our Lady of Good Help has been declared by the local bishop to be the site of an authentic Marian apparition worthy of belief, the first such site in the U.S. to date.
June 16, 2011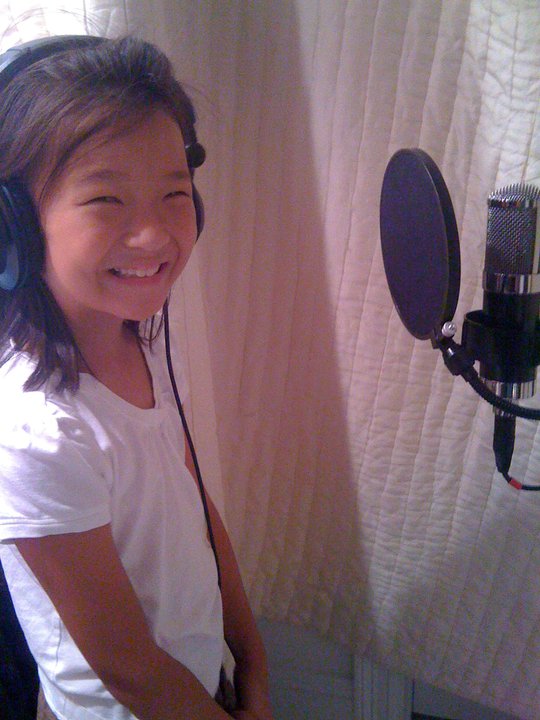 THE NEW CD IS ON ITS WAY!  At left is my beautiful daughter, the demi-diva, recording her first CD with me, The Miracle of Life Rosary for Children.  She is such a natural!! And producer Joe Hand (who also produced my Be Not Afraid CD) has once again exceeded my expectations.
Cecilia and I will be releasing the CD at the Catholic Marketing Network convention in Valley Forge, PA the first week of August.  I"ll be posting sound clips soon and will be taking preorders, as well.  I can't wait for you to hear it!
With joy,

May 17, 2011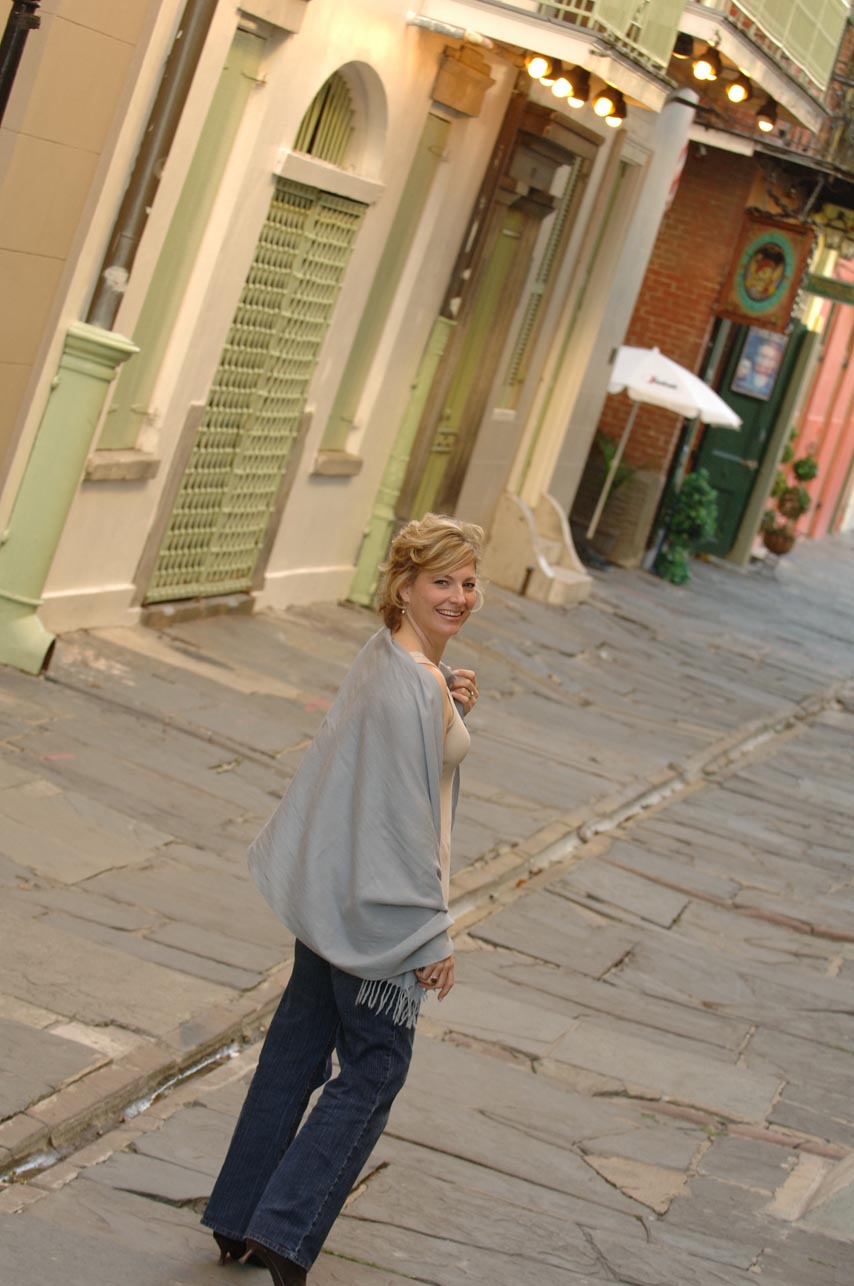 **SUMMER TOUR UPDATE**
May 17, 2011:  Things are moving along beautifully for our first annual summer tour!  If you are near any of the following cities and would like me to come to your church to do a concert, please let us know ASAP.  In many cases there will be no cost to the parish at all.  As of today, we have concerts confirmed or in the planning stages for the following cities and states:
TEXAS: Colleyville, Flower Mound, Houston, Austin, San Antonio
LOUISIANA:  New Iberia, Baton Rouge
MISSISSIPPI:  Jackson, Clarksdale
TENNESSEE:  Nashville
GEORGIA:  Atlanta
April 19, 2011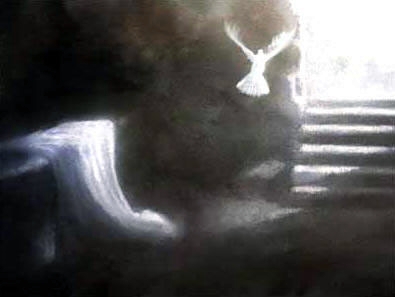 Happy Easter!  Alleluia!  "O death! When is your victory? O death! Where is your sting!'"
If you don't have plans for Divine Mercy Sunday, May 1st, I'll be back at St. Joseph Church on Tulane Ave. in New Orleans, LA.  This is also the day that John Paul II will be beatified!  Confessions start at 1 pm, Benediction and the rosary at 2 pm, the chaplet at 2:30 pm, and Mass at 3 pm.  And, of course, we'll do "In the Breaking of the Bread" at Communion--my favorite musical moment of the year.  If you're not familiar with this inspired song written by Michael Ward, click on the Blog link above.  You can watch a video someone put together to that song from The Miracle of Divine Mercy CD.
Finally, the SUMMER TOUR is taking shape quickly.  Are you in or near one of the following cities?  If so, please send us a note to see if we can work in a stop at your home parish!
LOUISIANA:  Baton Rouge, Lafayette, Opelousas, Lake Charles, Shreveport;
TEXAS:  Beaumont, Houston,  San Antonio, Austin, Dallas
MISSISSIPPI:  Jackson, Natchez, the Gulf Coast
GEORGIA:  Atlanta
TENNESSEE:  Memphis, Nashville
April 5, 2011


For years now people been asking me for a children's CD, and it's on its way!  Thanks to a special request from CCC of America (creator and distributor of several animated children's DVD's) the first children's CD will be The Miracle of Life Rosary for Children.  CCC has already obtained a booth at the CMN Convention this August for my daughter and I to sing and interact with the kids, and I know it will be a blast!  I also just got confirmation that Joe Hand, my talented producer on the Be Not Afraid CD, will also be producing this new children's CD with me.
To date I've already received a $5,000 donation to realize this dream, but I am still in need of another $5,000 - $10,000 to finish it.  Perhaps you would like to help sponsor it!  Is there someone special you would like to honor or celebrate?  Please consider becoming one of my Angel Sponsors, and you can dedicate a song—or even the entire CD—to someone you love! Just click on the contact form above, and I'll be happy to send you more information. 
The only way I have been able to continue making music these last 11 years is by your generous donations and sponsorships, and I thank God for your tremendous support and confidence.
Please stay tuned for more details as they develop, as well as news about a children's lullaby CD also in the works.  And if you have any special requests for music that you'd like me to consider, please send me a note—I'm listening!
March 30, 2011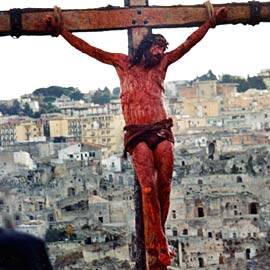 This picture is hard for me to contemplate, but not as hard as it used to be.  What follows below is the answer to a question I once posed to the Lord when doing the 8-day silent Ignatian Spiritual Exercises.  We were supposed to be meditating on the Passion, but I just couldn't stay with it.  I asked, "Lord, WHAT IS MY PROBLEM?"  This is what I heard in the depths of my heart.  I hope it speaks to your heart, as well.
August 23, 2003, 6:45 p.m.
"My little lamb, the purpose of you meditating on my Passion is not to instill guilt in you.  It is for you to understand what lengths I was willing to go for love of you.  You've heard this many times before, but you've never fully grasped it.  The cross should first of all instill joy in you, because that is how much I love you!  No sacrifice was too great for me to have the possibility of having you with me forever in heaven.
"Once you grasp that love, once you really know me and know what I'm all about, then you might be led to compunction of heart.  But you were trying to go from guilt to love, and the heart just doesn't work that way.  So doing your examination of conscience, going to confession -- it's always been a stumbling block for you because you were experiencing the shame of your sins without the foundation of my love to sustain you.
"You need to know that I would never do anything to hurt you.  I may allow you to experience the pain of the lance so that the deeper sickness and pain can be cured, and sometimes others may hurt you, but I always long to console you and to hold you close to my heart.  I never will the actual pain.  In allowing Lazarus to die I wasn't indifferent to his suffering and to the suffering of his family.  It broke my heart!  How much I wanted to heal him!  But I knew that his death was necessary for them to know the redemptive power I offer and for many, many souls to be saved.  Knowing what they know now, Lazarus would have died 1,000 deaths for the consolation he has in heaven over the fruit borne from that sacrifice.
"You will not always understand the suffering in your life, but know that I will never leave you, forsake you, or trick you.  You are my beloved.  The cross is simply a reminder of my love, which will follow you wherever you go, whatever you do.  My love is real, it's personal, it's passionate, and it's forever."
March 30, 2011

Thanks so all who came out for the Holy Hour Concert on April 18, 2011 at Our Lady of the Lake Church in Mandeville, LA.  Who would have imagined that we would have SRO on a Monday night?!  I look forward to doing more of these during Lent, as the music and meditations are having a powerful impact on people.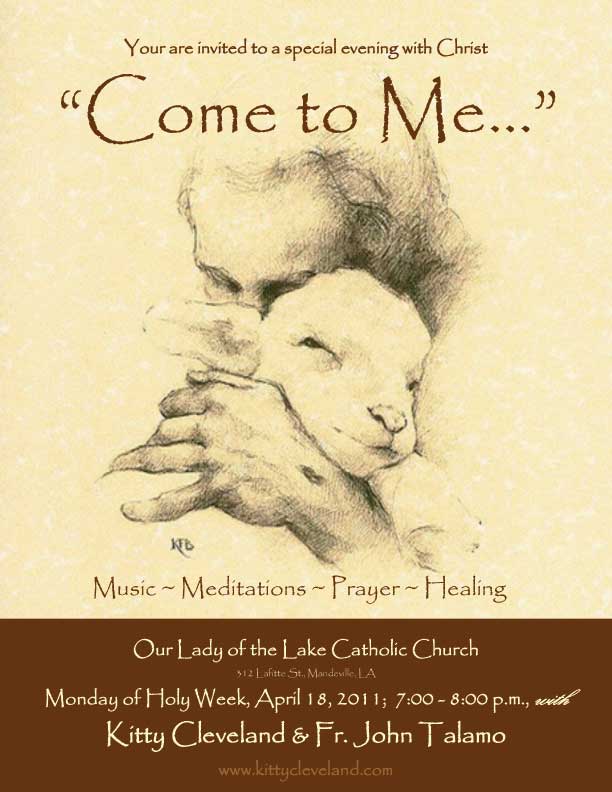 March 29, 2011

FAITHWALK, JULY 2005, by Carl W. Cleveland
"An Ominous but Reassuring Scripture Passage"

Just before my federal court trial was set to begin in 1997, I attended my daughter's graduation from Franciscan University with a master's degree in theology. At a post-graduation lunch I was approached by an old and faith-filled friend to pray about my upcoming ordeal.  She said that a relatively obscure bible passage had come to mind, and she felt constrained to share it with me.  The passage was 2 Cor. 12, 1-10.
I was at first mystified about the relevance of this passage to my life.  It spoke passionately of St. Paul's "thorn in the flesh" that tormented him and caused him to question how a loving and merciful God could let this suffering come to him.  The passage goes on to give Paul's explanation that he learned through many difficult experiences:  It is in our suffering that God is glorified, and we experience God in palpably real ways.  If we persevere in faith, we eventually triumph, and during our struggles, God is always close at hand.  He showers us with the graces necessary to muddle through and sends his inexplicable peace to us as we struggle.
I have had a similar learning curve to St. Paul's.  This passage was profoundly prophetic of my personal ordeal.  My thorn in the flesh was to be prosecuted and convicted wrongly of nonexistent federal crimes. My life was totally shattered in every way.  I didn't know how my wife and children would survive on a day-to-day basis, and I was sentenced to over ten years in prison.
After the passage from Corinthians was first given to me I read and reread it many times searching for reassurance.  I had no clue to its meaning at first, but it kept reappearing.  It was the reading at Mass on the day my trial started. A long-time priest friend sent the passage to me in the first letter I received in prison, when I was in total despair.  Over time, I began to understand that I was called to surrender my life and ambitions totally to God and to accept in faith that my ordeal would serve a greater good.
Instantly upon my surrender, an overwhelming sense of peace enwrapped me and never left during two and a half years of daily hell in prison. Paul's experience led me to understand that our greatest power as human beings comes during our times of greatest suffering and powerlessness to control our own lives.  But that's not all.  Eventually, great joy returns to the lives of the faithful.
As you may know, the United States Supreme Court unanimously reversed my conviction in the record short time of 28 days after the hearing, and they ordered my assets restored.  My first public appearance after my release was at a huge Baptist church in Atlanta that had prayed for my release and wrote to me weekly in prison. As I waited to give my witness to a huge crowd, I went to Mass nearby, and the sermon was on the meaning of 2 Cor. 12: 1-10.  Surely, this was no coincidence.  This special passage promises eventual triumph to those who suffer and abundant graces while the ordeal is ongoing.
I have written at length about these extraordinary experiences many times in the past.  Last week my daughter called to say that on Saturday the scripture readings included the now familiar 2 Cor. 12, 1-10.  This news sent a chill up my spine because I had just learned that morning that my bone cancer, which had been in remission for quite some time, has apparently reappeared in lesions in my ribs and spine.  Based on past experience, I am in for a difficult time.
As I brace myself for more rounds of radiation therapy and chemotherapy, I am confident of several things:  Our loving God will be very close to me in the days ahead.  The consolation of his Holy Spirit will bring me inexplicable peace if I can cheerfully surrender to His will without whining or complaint.  No matter what comes, if I can faithfully do my part, this chapter of my life will end in triumph in one way or another.
I have to admit that at first I was disturbed by the bad news. I feel vibrantly healthy, and my life has been so blessed since my return home from prison and unprecedented survival of my original cancer two years ago.  One thought that ran through my consciousness was that it might be time to give up writing this column.  Then I reconsidered because I may be living lessons that can be of help to others who face death and difficulty, if I can candidly share my journey with you as events unfold.  I will give it my best shot, hoping that my experience can be of help to others.
As St. Paul observed, it is in our powerlessness and suffering that our greatest power is achieved.
Note from Kitty:  On Monday, June 20, 2005 we learned that the cancer has also spread to his hip.  The radiologist has given him 18-36 months to live, assuming aggressive radiation and chemotherapy.  Also, if you are interested in the story of his whole ordeal, it is in the book Amazing Grace for Those Who Suffer, edited by Jeff Cavins and Matt Pinto.  My dad's experience also inspired the song "Surrender" on my first CD.
Follow-up from Kitty:
On July 8th, 2006, my dad came home from the hospital to die in Hospice care.  A friend who had just come from the vigil Mass said that the reading made her think of him:
2 Cor. 12: 1-10.
  He died 13 days later, July 21, 2006, but only after a couple of amazing miracles.  For the full story, you can order my new CD from
Lighthouse Catholic Media
,
God Will Provide,
which includes my 2008 testimony and nine songs. God is so amazing!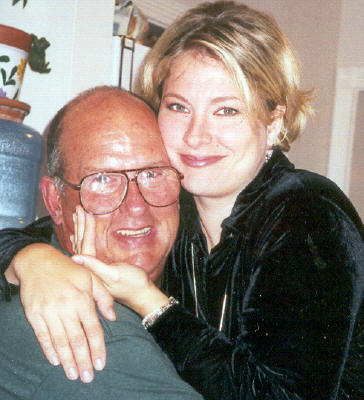 Page 3 of 5