April 26, 2016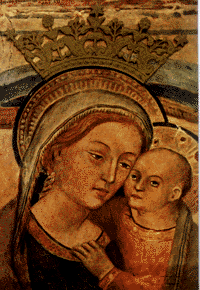 Several years ago, I sought spiritual direction from a priest in New Orleans who happens to have many mystical gifts. When I walked into the room, he said, "I see Our Lady of Good Counsel with you." This is a centuries-old title for the Blessed Virgin Mary with a miraculous image associated with it.
I was unfamiliar with the image, but when I returned home I realized that the icon hanging in my bedroom, which had been brought to me by my sister Caroline as a souvenir from Italy, was indeed Our Lady of Good Counsel.
Shortly thereafter, I gave a concert in Pensacola, FL. A delightful woman named Sara Edwards gifted me with a beautiful blue pearl and crystal necklace that she had made for me. She told me that they usually add a medal of St. Thérèse, but something told her that I needed Our Lady of Good Counsel! That necklace was stolen out of my carry-on bag on the flight to New Zealand recently, but nothing can take the tender love of Our Lady of Good Counsel from me, not ever!
Today is the feast day of Our Lady of Good Counsel. Do you need some wise, loving advice from your heavenly mother? Turn to her!
Click here for the full story on the miraculous image: http://campus.udayton.edu/mary/meditations/olgc.html
March 4, 2016

THE JUBILEE YEAR OF MERCY (from https://www.relevantradio.com/jubilee-of-mercy)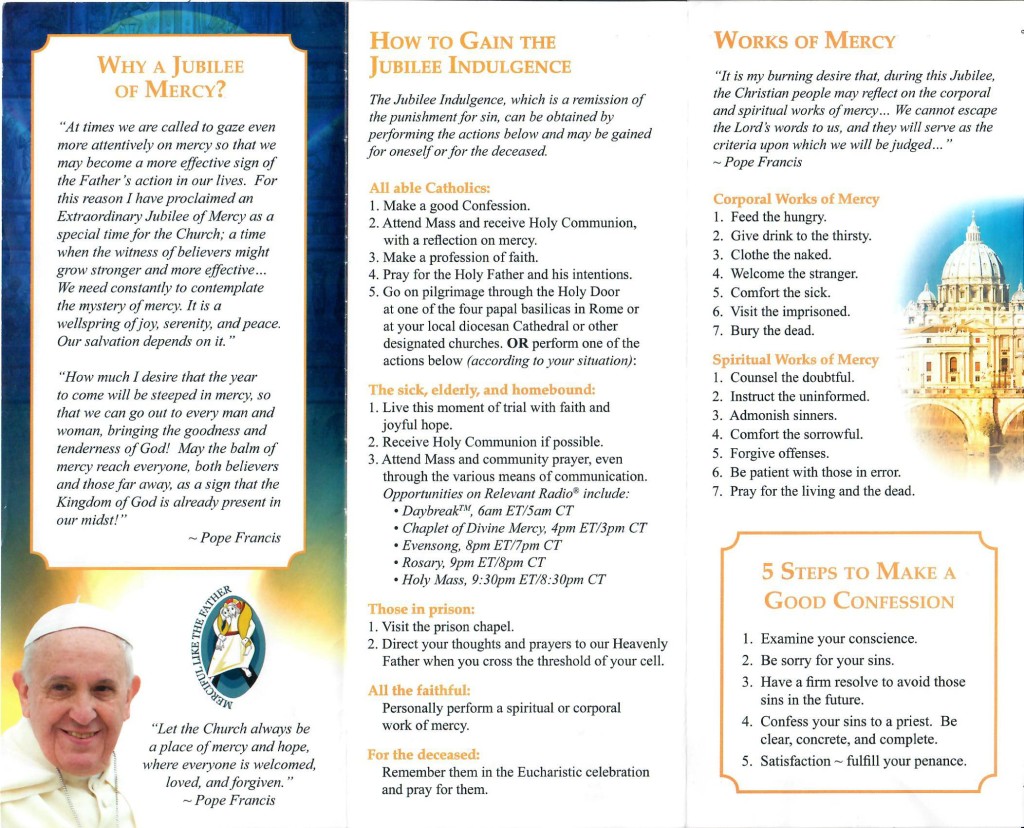 THE DIVINE MERCY NOVENA:
A novena is typically nine days of prayer in preparation of a celebration of a feast day. The Chaplet can be said anytime, but the Lord specifically asked that it be recited as a novena. He promised, "By this Novena (of Chaplets), I will grant every possible grace to souls."
For each of the nine days, our Lord gave Saint Faustina a different intention:
All mankind, especially sinners;
the souls of priests and religious;
all devout and faithful souls;
those who do not believe in God and those who do not yet know Jesus;
the souls who have separated themselves from the Church;
the meek and humble souls and the souls of little children;
the souls who especially venerate and glorify His mercy;
the souls detained in purgatory; and
souls who have become lukewarm."I desire that during these nine days you bring souls to the fountain of My mercy, that they may draw therefrom strength and refreshment and whatever grace they have need of in the hardships of life, and especially at the hour of death" (Diary, 1209).
THE FEAST OF MERCY ON DIVINE MERCY SUNDAY (The Sunday following Easter Sunday): http://www.thedivinemercy.org/celebrate/
For more information on Divine Mercy, please see my other blog post, "What Is Divine Mercy?"
August 18, 2015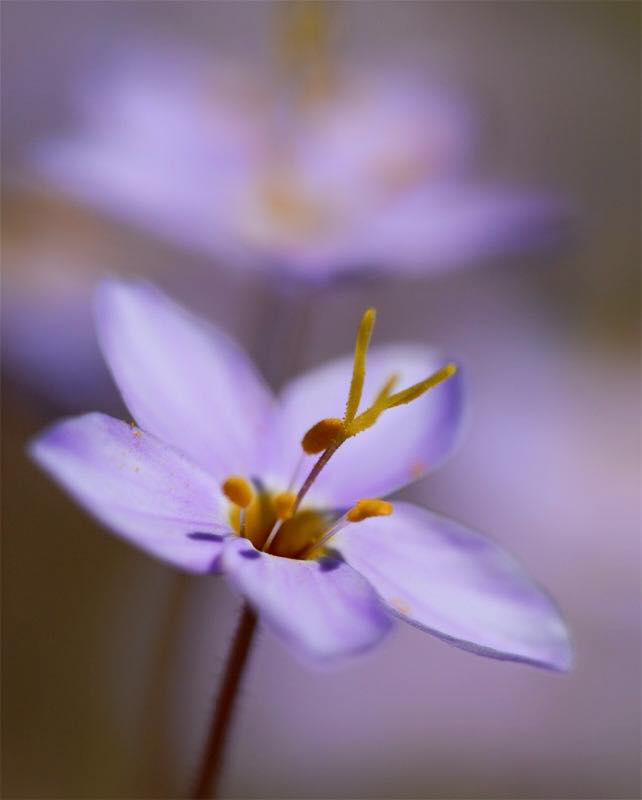 If you've ever had a hard fall, you know the power of gravity. How miraculous, then, that the tiny wildflower with the tender stem is able to stretch toward the heavens in a blaze of glory.
Likewise, we were made to glorify God. When we turn our faces toward heaven and struggle against all that wishes to drag us down, the sap of His grace makes us rise and rise, till our nature can no longer contain us. It is then that God breathes in our fragrance one last time, lifting us to Himself.
Archbishop Luis M. Martinez: "It is our glory to fulfill our own destiny."
December 11, 2014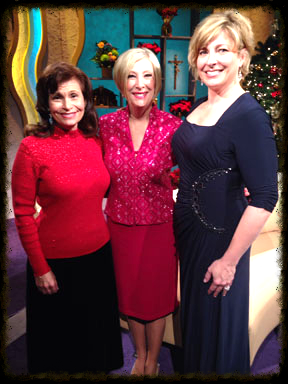 Tune in as I join Johnnette Benkovic and Adrianne Price on EWTN's Women of Grace for 10 consecutive days, Dec. 22nd through the 31st.   11:00 am EST 11:30 pm EST (rerun)
This is the first time Johnnette has had music on her show and we had a blast--notwithstanding the embarrassing admission I made on one of the shows!  Hope you can join us for some music and chat.
August 26, 2014

Loved speaking to the generous PSR (CCD) teachers at St. Peter this evening about maintaining peace of heart amidst life's struggles. Thanks for the invitation, Celie Clark, and thanks, Fr. Jacques Philipe, for your brilliant treatise on the subject that inspired the talk!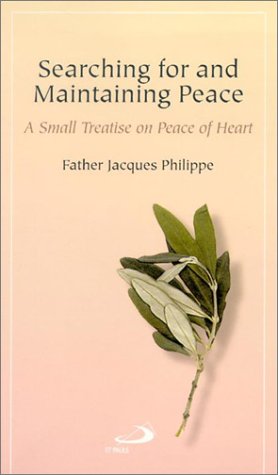 April 28, 2014

April 27 2014:  Happy Feast of Divine Mercy!  And happy Canonization Day, Blessed John Paul II!  This song, "In the Breaking of the Bread" (written by Michael Ward), is my very favorite song to sing EVER.  I sing it every year on the Feast of Divine Mercy after Communion in thanksgiving for the gift of Divine Mercy in my life and in my family's.  In fact, today is the 14th anniversary of the day my father was miraculously released from unjust imprisonment!
My friend Msgr. Christopher Nalty posted this video (created by another friend of his) on youtube that puts images to the song.  You can find the song on my CD, The Miracle of Divine Mercy--hope you enjoy it, and Happy Easter!
April 13, 2014

This is a video of me telling my dad's Divine Mercy miracle story, which Jeff Cavins asked me to do this for his new prayer study called "Walking Towards Eternity." I can't help but get a bit choked up, so please bear with me!  God's greatest attribute is MERCY! Pass it on...
Love's other name is Mercy!
April 2, 2014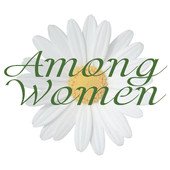 Want to hear the story of how and why I did a jazz CD? My pal Pat Gohn did a beautiful job of creating a podcast from an interview I did with her on the subject. She's such a pro! Check out podcast #177: https://itunes.apple.com/us/podcast/among-women/id312212031
November 15, 2013

Dear Friends,
I just wanted to provide you with some important updates, photos from the studio, and--finally--the final song list!  We have spent many, many hours in pre-production and in the studio to give you a CD that I hope will stand the test of time and become one of your favorites.
Not pictured are my hubby Mel Rogers (clarinet), Steve Mazakowski (guitar), Don Vappie (guitar and banjo), Hannah Yim (violin) and Rex Gregory (flute).  They are each world-class musicians, and I can't believe that I got to sing with them!
While it was my sincere hope to have the final CD in your hands last month, we decided during our final mixing session that a full live string section on about half of the songs would put it OVER THE TOP.  Unfortunately, my producer is so booked that it won't be ready in time for Christmas. Ouch.
For those of you who were planning on this being your go-to Christmas gift, I know, I know--and I'm really, really sorry!  I had to make the call between either having this ready in time for Christmas sales or making an album that is the best I can possibly make it.
So, I hope you aren't too disappointed and that you'll find it worth the wait.  How would you feel about it being an awesome Valentine's gift instead?
Our plan is to record the strings on January 2nd and--since it has so many love songs on it--to have it ready in plenty of time for St. Valentine's Day!  Speaking of love songs, drum roll please...
OUR FINAL SONG LIST
1) My Funny Valentine (This is what I want to call the CD, but my producer wants Blue Skies.  What do you think?)
2) Blue Skies
3) My One and Only Love
4) La Mer
5) A Kiss to Build a Dream On
6) Summertime
7) S'Wonderful
8) I've Got a Crush on You
9) Basin Street Blues
10) One Day (You Will Be Mine)
11) Someone to Watch Over Me
I'm so grateful to each and every one of you for the support and love you've sent my way.  Let me know which of the songs you like best for a CD title, and I'll keep you posted on all developments on my end.  My photographer (Johnny Chauvin) took off for Italy before he had a chance to process my photos for the CD cover, but we'll get to work on that and the t-shirts as soon as we get the graphic design wrapped up.
Gratefully yours,
Kitty
June 26, 2013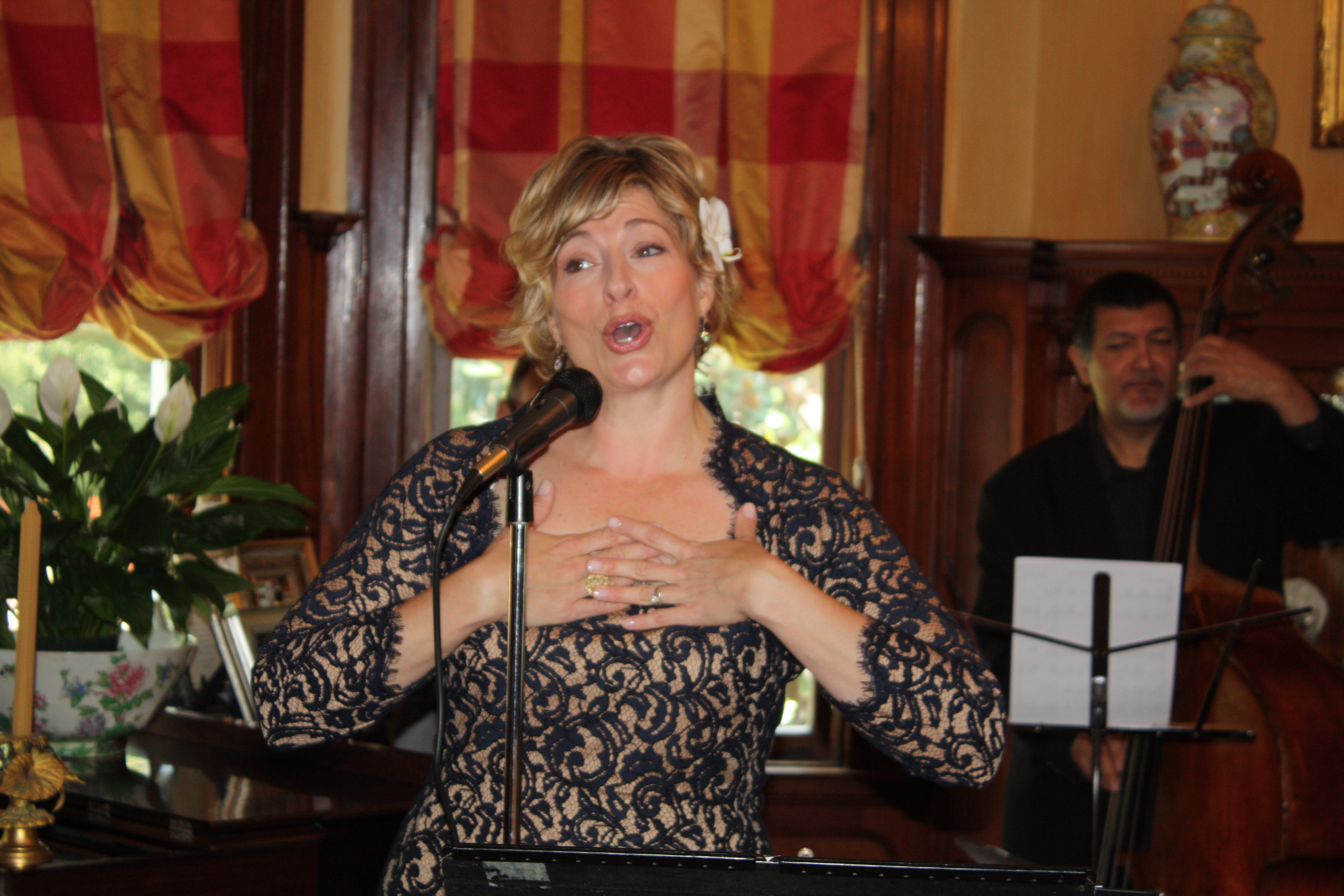 August 1, 2013
We did it!  As of this writing, over 300 of you beautiful people have locked arms with me and donated over $25,000 to make my new jazz standards CD a reality--a project that I hope will raise several thousands of dollars for Habitat for Humanity.
Thank you!  You are my heroes.
And who knows...people who pick up the jazz CD might just be interested in what else I have to offer.
Stay tuned for exciting updates, incliuding the song list, video previews, and little hints at the New Orleans jazz greats we'll have playing on the CD.  We are going to make some beautiful music together!
[P.S. A few more photos from the jazz CD brunch on Sunday, June 23rd, are on the next page]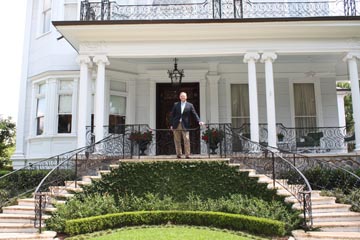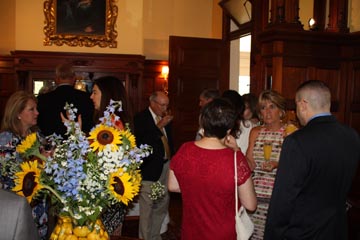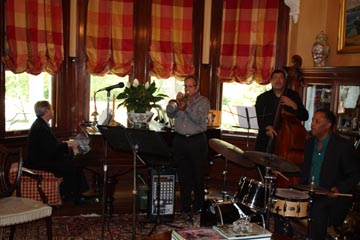 June 12, 2013

As of yesterday, my new Kickstarter campaign is LIVE, and we are on our way to making a fabulous jazz standards album in the great city of New Orleans.  I'd love for you to be a part of the fun!   I'll be giving away all kinds of goodies and perks for your generosity, plus I'll donate $1,000 to Habitat for Humanity every time I order 1,000 CDs!  It's all good. 🙂  Will you join us?  I have a jazz brunch coming up on June 23, 2013, and the final deadline to reach our $25,000 goal is July 11, 2013.
Please click on this photo  of me in the French Quarter to learn all about it! If you can't see the photo, click here. to learn more.
March 29, 2013

Copied from the website of the Marians of the Immaculate Conception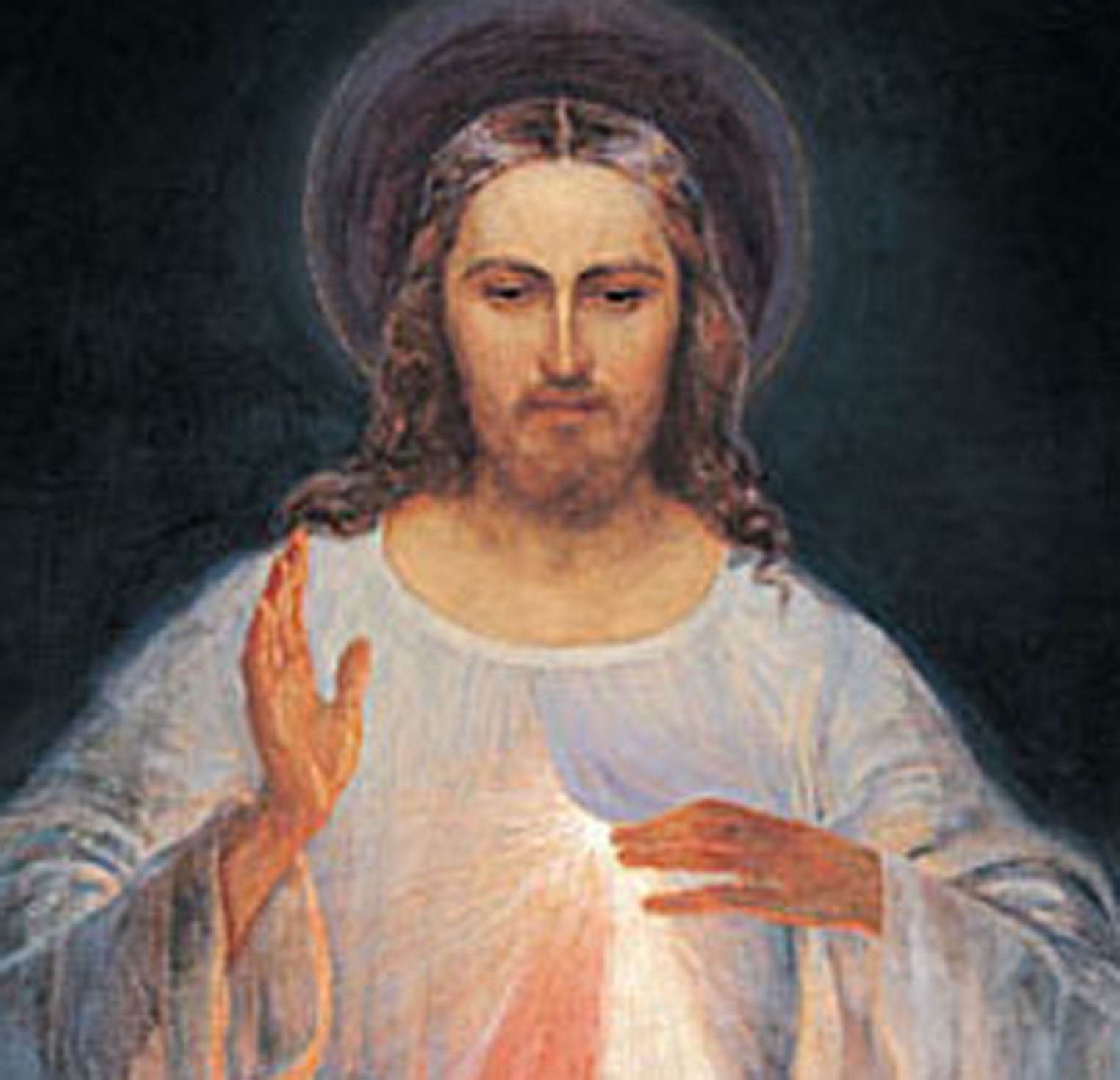 .
The message of The Divine Mercy is simple. It is that God loves us — all of us. And, he wants us to recognize that His mercy is greater than our sins, so that we will call upon Him with trust, receive His mercy, and let it flow through us to others. Thus, all will come to share His joy.
The Divine Mercy message is one we can call to mind simply by remembering ABC:
A - Ask for His Mercy
God wants us to approach Him in prayer constantly, repenting of our sins and asking Him to pour His mercy out upon us and upon the whole world.
B - Be merciful
God wants us to receive His mercy and let it flow through us to others. He wants us to extend love and forgiveness to others just as He does to us.
C - Completely trust in Jesus
God wants us to know that the graces of His mercy are dependent upon our trust. The more we trust in Jesus, the more we will receive.
This message and devotion to Jesus as The Divine Mercy is based on the writings of Saint Faustina Kowalska, an uneducated Polish nun who, in obedience to her spiritual director, wrote a diary of about 600 pages recording the revelations she received about God's mercy. Even before her death in 1938, the devotion to The Divine Mercy had begun to spread.
The message and devotional practices proposed in the Diary of Saint Faustina and set forth in this website and other publications of the Marians of the Immaculate Conception are completely in accordance with the teachings of Church and are firmly rooted in the Gospel message of our Merciful Savior. Properly understood and implemented, they will help us grow as genuine followers of Christ.
Spend time to learn more about the mercy of God, learn to trust in Jesus, and live your life as merciful to others, as Christ is merciful to you.
Be Merciful as Your Father is Merciful
We are not only to receive the mercy of God, but to use it by being merciful to others through our actions, our words, and our prayers; in other words, we are to practice the Corporal and Spiritual Works (Acts) of Mercy.
The Lord wants us to do these works of mercy, because even the strongest faith is of no use without works.
What are the Works of Mercy?
Corporal Works

Feed the hungry
Give drink to the thirsty
Clothe the naked
Shelter the homeless
Comfort the prisoners
Visit the sick
Bury the dead

Spiritual Works

Teach the ignorant
Pray for the living & dead
Correct sinners
Counsel those in doubt
Console the sorrowful
Bear wrongs patiently
Forgive wrongs willingly
Jesus' Call to Mercy
"I demand from you deeds of mercy, which are to arise out of love for Me. You are to show mercy to your neighbors always and everywhere. You must not shrink from this or try to excuse or absolve yourself from it.
I am giving you three ways of exercising mercy toward your neighbor: the first — by deed, the second — by word, the third — by prayer. In these three degrees is contained the fullness of mercy, and it is an unquestionable proof of love for Me. By this means a soul glorifies and pays reverence to My mercy.
Many souls ... are often worried because they do not have the material means with which to carry out an act of mercy. Yet spiritual mercy, which requires neither permissions nor storehouses, is much more meritorious and is within the grasp of every soul.
If a soul does not exercise mercy somehow or other, it will not obtain My mercy on the day of judgment. Oh, if only souls knew how to gather eternal treasure for themselves, they would not be judged, for they would forestall My judgment with their mercy." (1317)

Page 2 of 5